Briefing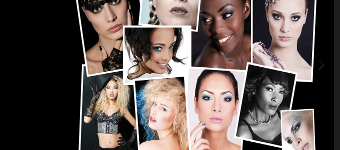 De Visagieschool biedt professionele en international erkende beroepsopleidingen op het vakgebied van visagie, grime en hairstyling. Bij De Visagieschool kan je kiezen uit een breed aantal en up to date aanbod opleidingen. De Visagieschool heeft locaties in Amsterdam, Breda, Den Haag en Nijmegen, die goed te bereiken zijn waardoor een ieder gemakkelijk deel kan nemen aan onze opleidingen.
Op onze scholen word je begeleid door de meest ervaren en hoogopgeleide vakdocenten, die naast lesgeven ook nog dagelijks in de media- en evenementenbranche actief zijn. Ons grote network zorgt ervoor dat studenten regelmatig in aanmerking komen voor interessante stageopdrachten. Deze opdrachten variëren van het assisteren tijdens een workshop en het meewerken aan een modeshow tot het opmaken tijdens een fotoshoot of tv-opname. Persoonlijke begeleiding staat bij De Visagieschool voorop. De lessen onder leiding van Jolijn de Jong worden gegeven in een klas van maximaal tien studenten.
Naast het runnen van De Visagieschool, zijn wij ook in heel Nederland actief met een team van professionals in de visagie en grime voor: TV-producties, fotografie, commercials, theater, shows, film, casting, muziek, evenementen, modeshows, activiteiten, feest- en bruidsverzorging, promotiedoeleinden, bedrijfsfeesten etc.
Wij willen een actie inzetten waarbij een van jouw volgers een opleiding Visagie (t.w.v. € 2000,-) kan winnen. Graag sparren we met jou hoe we deze winactie gaan inrichten. Zet je jouw idee vast in je pitch?
Een van onze voorwaarden is dat jouw volgers zich moeten abonneren op ons Youtube kanaal.
Link

Anchor text / Link title

Youtube kanaal DE Visagieschool
Conditions
Common conditions
The article is a permanent placement
Contain 2 links
Put a link in the first paragraph
Shared through social media
Use at least one image
Channels
Wanted Categories

Target audience age

35 till 44
13 till 17
18 till 24
25 till 34

Campaign closes

6 months ago

Submitted before date

6 months ago