Briefing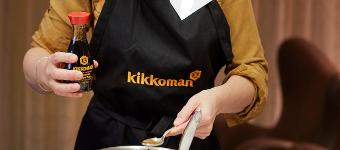 Kikkoman sojasaus is een echte smaakmaker en kan worden gebruikt als zoutvervanger in uiteenlopende baksels en gerechten. Zo kun je bijvoorbeeld hutspot, stroopwafels en smoothies maken met Kikkoman sojasaus. Daarnaast is het flesje een eyecatcher, dat niet in een keukenkastje verstopt hoeft te worden. Het staat leuk op tafel, op het aanrecht of op de koelkast.
Wij zijn opzoek naar verschillende food influencers, die een recept willen verzinnen met Kikkoman sojasaus en het recept willen delen via hun blog en social media.
Daarnaast zien wij graag een foto van het flesje in jouw keuken: Waar bewaar jij je Kikkoman sojasaus?
Link

Anchor text / Link title

Kikkoman
Conditions
Common conditions
Use at least one image
Shared through social media
The article is a permanent placement
Other Conditions
Je hebt een foodblog
Wij moeten je pitch overleggen met onze klant, een reactie kan even op zich laten wachten.
De samenwerking betreft een blogpost+Instagram post (Facebook mag natuurlijk als extraatje)
Channels
Wanted Categories

Target audience age

35 till 44
25 till 34
18 till 24

Campaign closes

in 2 days

Submitted before date

in a month
Apply to join this campaign
Do you want to join this campaign? Log in or sign up and apply straight away!