Briefing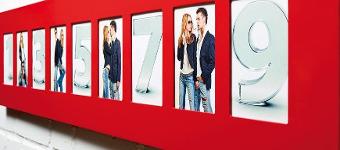 Lijstentoko.nl is de grootste online webwinkel voor fotolijstjes, fotoklokken en passe-partouts. De webshop van Lijstentoko.nl heeft allerlei prachtige fotolijstjes te bieden, van groot tot klein. Ook kan je bij ons terecht voor de mooiste lijsten van aluminium, hout of kunststof en bieden we ook collage fotolijsten aan voor het totaalplaatje in je interieur!
Voor Lijstentoko.nl zijn we op zoek naar interieur websites en bloggers die een kwalitatieve curated link wil plaatsen. Dat wil zeggen dat we op zoek zijn naar linkplaatsingen in relevante blogartikelen die al een tijdje online staan en veel verkeer aantrekken. Is jouw website geschikt en voldoe je aan de gestelde voorwaarden? Pitch dan met je blog of website, de URL waar je de link gaat wilt plaatsen en vraagprijs! De artikelen dienen natuurlijk geschreven te zijn waarbij we in Ahrefs kijken of er überhaupt organisch bezoek op de website binnenkomt. Het gaat hier voor Lijstentoko.nl vooral om de beleving en niet zo zeer om het commerciële oogpunt, het is dus belangrijk dat er nog steeds verkeer naar dit artikel gaat.
Link

Anchor text / Link title

De mooiste fotolijstjes online bestellen
Conditions
Common conditions
The article is a permanent placement
Other Conditions
Geen mamablogs
Geen biedingen boven €125,-
Channels
Wanted Categories

Home & Garden
Hobbies & Interest

Campaign closes

in a month

Submitted before date

in 2 months
Apply to join this campaign
Do you want to join this campaign? Log in or sign up and apply straight away!