Briefing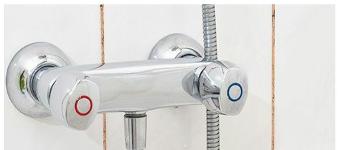 VoegXpert: 4 voegproblemen,1 oplossing: Schimmel aanpak, Renovatie, Kleurcorrectie, Preventie. VoegXpert is een product wat in de professionele markt wordt gebruikt om vervuilde en/of beschimmelde tegelvoegen te reinigen. De doelgroep op dit moment is B2B maar we willen ons nu met name gaan focussen op de consument. De gebruikers totn nu toe zijn dan o.a hotels, ziekenhuizen en sport accomodaties en wij zien het product graag bij de mensen thuis. VoegXpert is dus zeker geschikt voor de consumenten markt..
Usp´s VoegXpert
Structuur van de voeg blijft behouden (geen geschilderde voeg)
Vuil en waterafstotend
Kleurvast
Eenvoudige applicatie
Bewezen product in de B2B markt
Link

Anchor text / Link title

Voegen reinigen
Conditions
Common conditions
Shared through social media
Contain 2 links
Use at least one image
The article should have at least 300 words
Put a link in the first paragraph
The article is a permanent placement
Other Conditions
Link en ankertekst zijn nader te bepalen
Channels
Wanted Categories

Real Estate
Family & Parenting
Science
Home & Garden
Business

Target audience age

45 till 54
65+
55 till 64
25 till 34
35 till 44

Campaign closes

in one week

Submitted before date

in one week
Apply to join this campaign
Do you want to join this campaign? Log in or sign up and apply straight away!