Briefing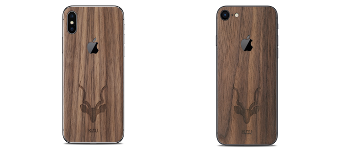 What do we want an influencer to do:
Gevoel voor stijl, oog voor detail, specialist met hout en een gebrek aan ambachtelijke iPhone hoezen. Zo begon de eigenaar aan zijn reis om DÉ perfecte iPhone hoes te maken.
Een hoes met een opvallend design, die fijn in de hand licht, niet lomp is, te personaliseren en toch de beste bescherming biedt. Na 1,5 jaar is er een schitterende houten iPhone hoes gecreëerd waar we erg trots op zijn. De Kudu hoes. Handgemaakt door onszelf.
Wij zijn een jong bedrijf en wij zoeken mannen die onze producten willen promoten of reviewen bij onze doelgroep. Mannen die zich willen onderscheiden , om hun telefoon geven en bezig zijn met de laatste trends. 18-30 jaar. Ook mannen of vrouwen met een eigen bedrijf valt binnen de doelgroep. Deze zijn vaak wat ouder: 25-40 jaar. Kernwoorden van Kudu zijn onderscheidend, stoer en exclusief.
Klanten kunnen onze Kudu line kopen of het proces aangaan en zelf een gave hoes ontwerpen en door ons laten maken.
Wij zoeken een stijlvol, hip, stoer (barbier, baard) persoon die onze producten wil laten zien aan onze doelgroep. Dit doormiddelen van een video, foto's en/of blogpost.