Briefing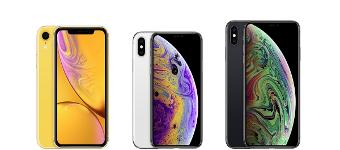 Met 3,967 miljoen klanten is T-Mobile Nederland een van de grootste telecom aanbieders voor consumenten en zakelijke klanten. T-Mobile is een internationaal gevestigde naam op het gebied van telecommunicatie. Het bedrijf staat voor innovatie, scherpe tarieven en innovatie wereldwijd. Heb jij de nieuwste iPhone Xr, Xs of Xs Max of zou je die stiekem heel graag willen hebben? Dan zijn we op zoek naar jou! We zoeken namelijk iemand die een artikel wil schrijven met daarin een link verwerkt naar de nieuwe iPhone Xr of de nieuwe iPhone Xs (max)? Stuur ons dan een pitch met een origineel idee voor een blog! Het is belangrijk dat je een niet-commerciële blog schrijft die aansluit bij jouw doelgroep.
https://www.t-mobile.nl/iphone/iphone-xr
https://www.t-mobile.nl/iphone/iphone-xs
Link

Anchor text / Link title

Nader te bepalen
Conditions
Common conditions
The article is a permanent placement
Other Conditions
Minimaal 300, maar liever 500 woorden
Natuurlijk geschreven
Linktekst / anchortekst in overleg
Naast de link naar T-Mobile plaats je nog één interne link naar een andere blog op jouw website en één externe link (uiteraard niet naar een concurrent van T-Mobile, geen commerciële link en het liefst ook geen social media link)
Er is nog nooit eerder samengewerkt met T-Mobile. Met andere woorden: er staat dus nog geen link naar T-Mobile op jouw website
Affiliate links zijn niet toegestaan. Info: hoe-zet-ik-linkpizza-uit-voor-sponsored-content-of-advertorials
Channels
Wanted Categories

Law,Government & politics
Society
Real Estate
Home & Garden
Shopping
News
Hobbies & Interest
Food & Drink
Careers
Business
Personal Finance
Social
Religion & Spirituality
Family & Parenting
Technology & Computing
Arts & Entertainment
Education
Automotive
Pets
Sports
Travel
Beauty & Fashion
Health & Fitness
Science

Campaign closes

in one week

Submitted before date

within 2 weeks
Apply to join this campaign
Do you want to join this campaign? Log in or sign up and apply straight away!