Briefing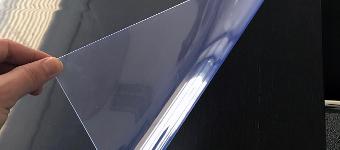 What do we want an influencer to do:
Jouw kostbare tafel beschermen tegen krassen, vlekken, kringen of andere viezigheid? Al eens gedacht aan Doorzichtig Tafelzeil Op Maat, volledig transparant / doorzichtig, dus je kunt gewoon nog genieten van jouw mooie tafelblad.
Wij leveren doorzichtig tafelzeil op maat in 2mm en 3mm dik. Én voor wie geen enkel risico wil nemen, hebben we de extra dikke tafelbeschermer op maat van maar liefst 5mm dik! Het unieke van ons concept is dat wij zeil aanbieden tot 2 meter breed: rond, ovaal, vierkant en rechthoekig. We zoeken toffe samenwerkingen met influencers en publishers die een goed artikel kunnen schrijven over de voordelen van ons transparante tafelzeil.
Pitch met een creatief idee en geef aan hoe jij veel relevante traffic gaat genereren. De doelgroep is veelal moeders, knutselaars, maar ook consumenten en of bedrijven die hun tafel wensen te beschermen.
Let op: Dit is een barterdeal: je ontvangt van ons bij een samenwerking een shoptegoed t.w.v.€75,-.