Briefing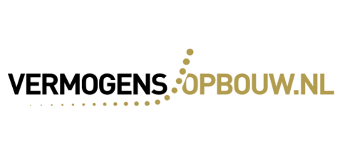 Pensioen opbouwen is niet voor iedereen vanzelfsprekend en de overheid springt steeds minder bij. Denk maar aan de studie van uw (toekomstige) kinderen. Hoog tijd om zelf vermogen op te bouwen. Maar hoe doe je dat als de spaarrente nul procent is? Op Vermogensopbouw.nl vind je alles wat je nodig hebt om vermogen op te bouwen door te beleggen.
Vermogensopbouw.nl is een nieuw initiatief van Hof Hoorneman Bankiers, dé bank voor vermogensbeheer. Hof Hoorneman Bankiers is een puur Nederlandse bank met een volledige bankvergunning die zich specialiseert in beleggen.
Omdat het een nieuw initiatief is zoeken wij bloggers die deze website meer bekendheid kunnen geven. Jullie mogen zelf invulling geven aan het artikel, wij ontvangen graag jouw idee hierover.
Link

Anchor text / Link title

Vermogens opbouw
Conditions
Common conditions
Put a link in the first paragraph
The article should have at least 300 words
The article is a permanent placement
Other Conditions
Ons maximale budget per samenwerking is €80,-
Channels
Wanted Categories

Careers
Personal Finance
Business
Family & Parenting
Society
Real Estate
Automotive
Home & Garden
News

Target audience age

45 till 54
35 till 44
13 till 17
65+
25 till 34
18 till 24
55 till 64

Campaign closes

within 2 weeks

Submitted before date

in 2 months
Apply to join this campaign
Do you want to join this campaign? Log in or sign up and apply straight away!