Briefing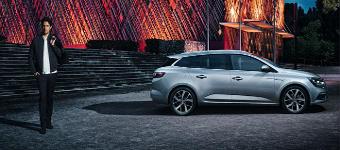 Een nieuwe Renault rijden was nog nooit zo eenvoudig. Private lease wint aan populariteit en daar wil Renault Nederland graag op inspringen. Met Private lease rijd je een nieuwe Renault voor één vast bedrag per maand. Hierin zijn alle autokosten opgenomen, behalve brandstof. Als je privé least stel je zelf de Renault samen. Ook bepaal je de looptijd, variërend van 24 tot 60 maanden en kies je een jaarkilometrage. Dit alles op basis van wat het beste bij je past. Aan het einde van de leaseperiode lever je de auto weer in bij de dealer. Zo eenvoudig rijd je een Renault met Renault Private Lease!
Graag zien wij een leuk en inspirerend artikel over het private leasen met een verwijzing naar https://privatelease.renault.nl/ en minimaal 1 van onderstaande onderwerpen bevat:
Private leasen
Wat is het?
Voor wie?
Voordelen
Wordt steeds populairder
Graag zien we toffe pitches met daarin jouw creatieve idee verwerkt en voor welk van de 5 opgegeven onderwerpen jij kiest.
Link

Anchor text / Link title

Private lease, Renault private lease
Conditions
Common conditions
The article is a permanent placement
The article should have at least 300 words
Use at least one image
Other Conditions
1 linkplaatsing is een voorwaarde, een tweede link is gewenst
Ankerteksten zijn nader te bepalen
Je website heeft een minimale Trustflow van 12 (Check hier)
Je doelgroep bevindt zich in het midden en hoog segment inkomen
Let op: de ankertekst is niet private lease , renault private lease maar 1 van de twee.
Channels
Wanted Categories

Automotive
Business
Society
Careers
Technology & Computing
Personal Finance

Target audience age

35 till 44
55 till 64
25 till 34
45 till 54

Campaign closes

4 months ago

Submitted before date

4 months ago