Briefing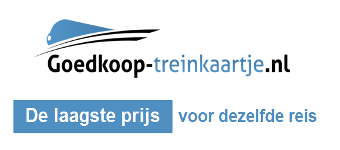 Goedkoop-treinkaartje.nl geeft ruim 6 jaar gratis reisadvies voor het nationaal en internationaal treinverkeer, waarbij dagelijks kortingsacties, tips en reisinformatie worden gecommuniceerd met bezoekers en volgers. Graag zien wij een tof artikel op je website of een link in een bestaand, relevant artikel. We zijn benieuwd naar jouw idee over een goed artikel waarin je onze doelgroepen bereikt en enthousiasmeert. We vinden het belangrijk dat je vanuit jouw website en niche een mooie connectie maakt met ons aanbod, dit zien we graag terug in je pitch.
Doelgroep 1: Reisproducten die wij voor deze doelgroep aanbieden zijn dagretours, dagkaarten en enkele reis tickets. Ideaal voor een dagje weg (met partner/kinderen), winkelen, transfer naar Schiphol, dagje wandelen of een bezoek aan een leuke stad in Nederland.
Vrouwen van 26 t/m 60 jaar oud
Dagjes mensen (Pretparken, Dierentuinen, enz)
Mama's
Winkelen/Shoppen
Doelgroep 2: Wij zijn opzoek naar koppels die een dagje shoppen, kerstmarkten bezoeken of geïnteresseerd zijn in complete stedentrips.
Koppels van 26 t/m 50 jaar oud
Hotelovernachtingen in Nederland
Stedentrips (Antwerpen, Berlijn, Brussel, Düsseldorf, Keulen, Londen, Parijs en Wenen)
Do's
– Zijn enkel opzoek naar relevante blogs/websites met een passende doelgroep
– Mag kritisch zijn maar wel met realistisch en positieve toon
– Mag een discussie uitlokken
Link

Anchor text / Link title

Goedkope treinkaartjes
Conditions
Common conditions
The article is a permanent placement
The article should have at least 300 words
Put a link in the first paragraph
Use at least one image
Other Conditions
Je schrijft: Goedkoop-treinkaartje.nl (niet goedkoop-treinkaartje.nl, www.goedkoop-treinkaartje.nl of https://goedkoop-treinkaartje.nl)
Links en ankerteksten zijn nader te bepalen, afhankelijk van jouw artikel en in overleg
Channels
Wanted Categories

Shopping
Society
Family & Parenting
Travel

Target audience age

35 till 44
55 till 64
25 till 34
45 till 54

Campaign closes

4 months ago

Submitted before date

a month ago