Briefing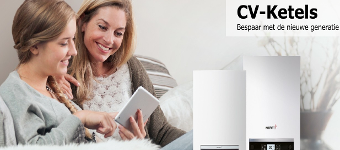 Tijdens deze donkere en koude dagen is een fijn verwarmd huis zeker geen overbodige luxe. Met de huidige klimaatdiscussie is het evenwel wenselijk om je huis zo duurzaam mogelijk te verwarmen. Goed voor het Milieu en voor je portemonnee. Met de innovatieve techniek van Bosch, is Nefit in staat om duurzame CV/HR ketels in de markt te zetten die aan die moderne eisen voldoen. Maar wat speelt er nu eigenlijk allemaal binnen de CV ketel branche? Wat zijn de trends? (hybride, waterpompen, zonne-energie, (slimme) e-thermostaten) Graag zetten wij de vernieuwende producten, in deze campagne de CV ketels, van Nefit centraal op relevante blogs en (vak)websites waar onze doelgroepen zich bevinden. Wat zijn onze wensen? Het artikel is:
informatief
correct geschreven
inspirerend
Let op: Het artikel dient een link te bevatten naar welkombijnefit.nl, maar ook naar een leverancier- of vergelijkingswebsite. Deze laatste wordt in de schrijffase bekend gemaakt.
Link

Anchor text / Link title

cv ketel
Conditions
Common conditions
Put a link in the first paragraph
Use at least one image
The article should have at least 300 words
Contain 2 links
The article is a permanent placement
Channels
Wanted Categories

Personal Finance
Business
Society
Technology & Computing
Real Estate
Home & Garden

Target audience age

45 till 54
35 till 44
55 till 64

Campaign closes

in 3 days

Submitted before date

in 4 days
Apply to join this campaign
Do you want to join this campaign? Log in or sign up and apply straight away!