Briefing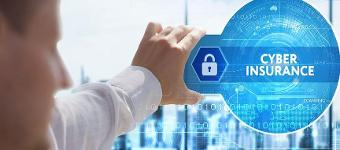 Als ondernemer bent u voortdurend bezig om uw bedrijf te optimaliseren. En dat gaat vaak samen met automatisering en digitalisering. De voordelen ervan zijn duidelijk, maar u loopt hierdoor ook nieuwe risico's. Steeds vaker worden bedrijven getroffen door virussen, hacks, DDos-aanvallen, ransomware en systeeminbraken. Maar ook het risico van lekken van gegevens door menselijke fouten of technisch falen. Dat kan een enorme impact hebben op uw onderneming. Met de Allianz Cyberverzekering beschermt u uw bedrijf tegen schade door cyberincidenten.
Voor wie is een Cyberverzekering? Een Cyberverzekering is voor elk bedrijf belangrijk. Groot of klein, elk bedrijf kan te maken krijgen met cybercrime of een datalek. Dit zijn situaties die niemand wil meemaken. Vandaar dat opdrachtgevers steeds vaker eisen dat een leverancier een goede cyberbeveiliging én een cyberverzekering heeft.
Vooral sectoren die werken met persoonsgegevens, geautomatiseerde processen of digitale dienstverlening zijn gevoelig voor cyberrisico's en cybercrime. Denk hierbij aan:
groot- en detailhandel
financiële en zakelijke dienstverlening
logistieke dienstverlening
ICT-gerelateerde bedrijven
maakindustrie
bedrijven en organisaties in de medische sector
Spreekt dit jou aan, en kun jij hier een interessant artikel over schrijven? Of misschien kun je het verwerken in een artikel? Pitch dan op deze opdracht en vertel ons jouw idee.
Link

Anchor text / Link title

Cyberverzekering
Conditions
Common conditions
The article should have at least 300 words
Shared through social media
The article is a permanent placement
Other Conditions
Er is nog niet eerder samengewerkt met Allianz
Naast een link naar Allianz, ook nog een interne link + een andere externe link verwerken
De linktekst minimaal 3 maal verwerken in de tekst (zonder link)
Channels
Wanted Categories

Careers
Social
Business
Law,Government & politics
Society
Technology & Computing
Real Estate
Education
Science
News

Target audience age

45 till 54
35 till 44
25 till 34
55 till 64

Campaign closes

within 2 weeks

Submitted before date

within 2 weeks
Apply to join this campaign
Do you want to join this campaign? Log in or sign up and apply straight away!