Briefing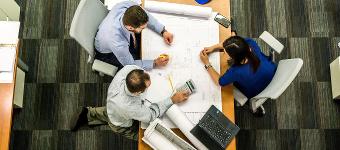 Ben je als ondernemer op zoek naar een succesformule? Verschillende wegen leiden naar Rome, maar soms zie je door de bomen het bos niet meer. Vaak raken ondernemers zo verstrikt IN hun werk dat ze geen tijd hebben om AAN hun werk te besteden. In dit artikel wordt een praktisch business model toegelicht. Je neemt als het ware een vogelvluchtperspectief aan en kijkt aan de hand van het model kritisch naar je eigen onderneming. Op deze manier stel je vast waar ruimte voor groei mogelijk is. De structuur in je business zorgt ervoor dat je met minder moeite, meer uit je business haalt.
Wij schrijven het artikel en zijn op zoek naar relevante websites voor plaatsing. Het doel van deze linkbuilding campagne is om de bedenker van het model de aandacht te geven die hij verdient.
De aangeleverde content mag aangepast worden naar smaak en tone-of-voice van jouw website
Conditions
Common conditions
Contain 2 links
The article is a permanent placement
Other Conditions
Gebruik clean URL's en geen LinkPizza URL's, deze zijn nader te bepalen
Wij gaan alleen samenwerkingen aan onder de €45,-
Het gebruik van links naar andere externe sites is niet toegestaan voor dit artikel
Channels
Wanted Categories

Campaign closes

within 4 weeks

Submitted before date

in a month
Apply to join this campaign
Do you want to join this campaign? Log in or sign up and apply straight away!