Briefing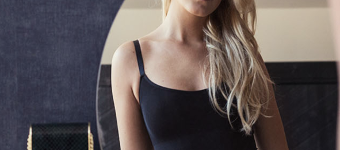 Je lekker en zeker voelen in je favoriete outfit, dat wil elke vrouw. Zo kun je vol zelfvertrouwen naar die date, die belangrijke presentatie geven of gewoon een middag shoppen in de stad. No-Mi staat voor comfort en kwaliteit. Elk item in de webshop is keer op keer getest om ervoor te zorgen dat de items comfortabel worden gedragen en kwalitatief super goed zijn. Corrigerend ondergoed/shapewear heeft al lang niet meer een stoffig imago, maar kan juist gebruikt worden voor elke dag.
Shapewear wordt vooral gedragen voor:
lokale versteviging;
figuurcorrectie van de buik;
correctie van het gebied rond de heupen/dijen/benen;
figuurcorrectie van de billen
Daarnaast zijn er nog andere voordelen van shapewear dragen:
Geen schurende benen bij het dragen van shapewear broekje onder een jurk of rokje;
Er zijn geen naden te zien onder strakke kleding;
Graag zouden wij een review op jouw website zien. Het is belangrijk dat je beschrijft dat shapewear niet alleen wordt gedragen voor het corrigerende effect, maar ook juist omdat het andere voordelen heeft en ook voor dagelijks gebruik geschikt is. Deze samenwerking is op basis van een barterdeal, laat in je pitch weten welk artikel je graag wilt reviewen.
Link

Anchor text / Link title

Shapewear
Conditions
Common conditions
The article is a permanent placement
The article should have at least 300 words
Contain 2 links
Shared through social media
Use at least one image
Other Conditions
Plaats de review met een toffe foto op Instagram
Nomi mag jouw Instagram post reposten
Channels
Wanted Categories

Shopping
Beauty & Fashion

Target audience age

35 till 44
18 till 24
25 till 34

Campaign closes

5 months ago

Submitted before date

4 months ago