Briefing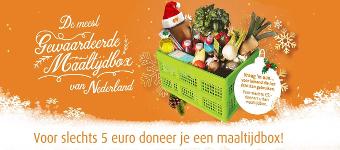 Lekker eten tijdens de kerstdagen, dat willen we graag allemaal. Helaas heeft niet iedereen de luxe om te kiezen wat ze met Kerst eten, laat staan dat ze een drie-gangen diner op tafel kunnen zetten. Hun zorg is niet "Wat eten we met Kerst", maar "Eten we met Kerst?" Jij kunt hier het verschil maken!
Wat kun jij doen als (Food) Blogger?
Wij zijn blij en geholpen met alle soorten promotie of vermeldingen: op Instagram, Facebook, op jouw blog... Denk aan:
Een mention in jouw stories of post op Instagram of Facebook: @voedselbankennederland
Een linkje in een bestaand artikel of in een nieuw artikel op jouw blog
Een linkje of vermelding in een pop-up op jouw website
Voor €5 doneer je al een voedselpakket aan iemand die dat écht nodig heeft. Hoe fijn zou het zijn als wij via jouw post donaties ontvangen?
Ter inspiratie je kunt iets schrijven over:
Budget Kerstrecept
Nieuw Kerstrecept
Kerst en dat we ook tijdens kerst graag andere mensen helpen
Je eigen idee is ook welkom!
Je hebt van ons geen goedkeuring of acceptatie nodig om content te maken. Liever publiceer of post je z.s.m. ook zonder onze goedkeuring. Want we zijn blij met alle hulp!
Als dank voor je hulp kunnen wij je een linkvermelding geven vanaf onze website (partner pagina). Daarnaast krijg je natuurlijk: Goede karma!