Briefing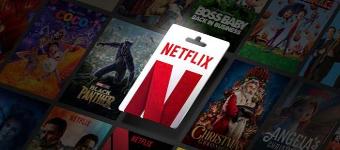 What do we want an influencer to do:
Zit je beste vriend op de bank na een operatie? Heeft je beste vriendin last van scriptie stress en kan ze wel een chill moment gebruiken? Is je zus bijna uitgerekend en gun je haar wat series tijdens haar verlof? Wil jij iemand graag in het zonnetje zetten na een moeilijke tijd? Of ken je iemand die gewoon wat me-time nodig heeft? Dan zijn we op zoek naar jou!
Wij zoeken namelijk influencers en bloggers die iemand blij willen maken met een iTunes of Netflix giftcard t.w.v. 25 euro. Daarnaast ontvang je zelf ook een giftcard van ons t.w.v. €25,-.
Je bent vrij om de inhoud van deze post te bepalen. Het is jouw giftcard en jouw verhaal! Lijkt dit je wat? Stuur ons dan een pitch met jouw leuke, grappige of lieve idee. Deze post moet minimaal 1 keer doorgeplaatst worden op je stories.
Dit kun je doen met de giftcards!
Een iTunes giftcard? Je kunt o.a. muziek, films, apps en boeken kopen in de App Store
Een Netflix giftcard? Gratis Netflixen! (verschillende films en series)