Briefing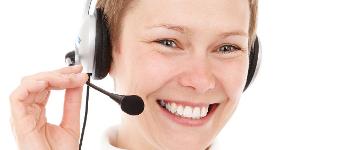 Office Easy is de expert in telecommunicatie en verkoopt producten zoals headsets, telefoons, portofonen en gehoorbescherming van bekende merken als Motorola, Jabra, Plantronics en Hytera.
Wij zijn op zoek naar een nieuw artikel over het onderwerp telecommunicatie of een link in bestaande relevante content. Het is belangrijk dat jouw website meerdere artikelen bevat die gerelateerd zijn aan telecommunicatie en alles daaromheen. Het zou fijn zijn als onze dienst aansluit bij jouw platform. Let op: Wil je alleen een link plaatsen? Vermeld dan in je pitch de URL waarin jij de link gaat verwerken of de insteek van het artikel dat je gaat schrijven.
Link

Anchor text / Link title

portofoon
Conditions
Common conditions
The article is a permanent placement
The article should have at least 300 words
Contain 2 links
Other Conditions
Link en anchortekst wordt later besproken
Channels
Wanted Categories

Business
Shopping
Social
Technology & Computing

Campaign closes

within 2 weeks

Submitted before date

in a month
Apply to join this campaign
Do you want to join this campaign? Log in or sign up and apply straight away!