Briefing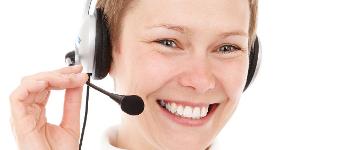 What do we want an influencer to do:
Office Easy is de expert in telecommunicatie en verkoopt producten zoals headsets, telefoons, portofonen en gehoorbescherming van bekende merken als Motorola, Jabra, Plantronics en Hytera.
Wij zijn op zoek naar een nieuw artikel over het onderwerp telecommunicatie of een link in bestaande relevante content. Het is belangrijk dat jouw website meerdere artikelen bevat die gerelateerd zijn aan telecommunicatie en alles daaromheen. Het zou fijn zijn als onze dienst aansluit bij jouw platform. Let op: Wil je alleen een link plaatsen? Vermeld dan in je pitch de URL waarin jij de link gaat verwerken of de insteek van het artikel dat je gaat schrijven.