Briefing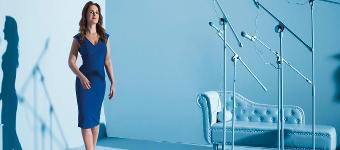 NHA is naast Nederland ook actief in Belgie als opleidingsinstituut met ruim 350 opleidingen. Studeren en/of leren bij NHA betekent dat je een volgende stap zet in je leven. NHA beschouwt het als een grote eer om je hierbij te begeleiden. Een thuisstudie van NHA is bijzonder efficiënt. Geen tijd kwijt met reizen en comfortabel thuis (online) studeren wanneer het jou uitkomt middels afstandsonderwijs. Je bent volledig vrij om te leren. We hebben cursussen op veel verschillende gebieden, van taalcursussen tot hobbycursussen en van administratie tot computercursussen. Voor NHA.be zijn we opzoek naar kwalitatieve samenwerkingen vanuit .be domeinen.
Link

Anchor text / Link title

NHA, NHA Opleidingen, Taalcursussen, etc. Afhankelijk van het blog
Conditions
Common conditions
The article should have at least 300 words
The article is a permanent placement
Contain 2 links
Other Conditions
Verplicht een .be domein, andere extensies worden afgekeurd.
tweede link en anker zijn in overleg
Channels
Wanted Categories

Business
Science
Society
Careers
Hobbies & Interest
Beauty & Fashion
Sports
Health & Fitness
Technology & Computing
Law,Government & politics
Arts & Entertainment
Travel
Education
Shopping
Home & Garden
Pets
Social
Real Estate

Target audience age

35 till 44
65+
55 till 64
45 till 54
25 till 34

Campaign closes

in a month

Submitted before date

in a month
Apply to join this campaign
Do you want to join this campaign? Log in or sign up and apply straight away!