Briefing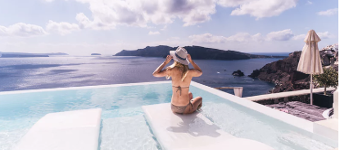 Op vakantie kan je heerlijk uitrusten. Maar voor het zover is, moet er nog wel het een en ander geregeld worden. Een reisverzekering afsluiten, bijvoorbeeld. Aegon heeft een goedgeprijsde, doorlopende reisverzekering waarmee je het hele jaar zorgeloos op vakantie kan. Voor deze must have onder consumenten zijn we op zoek naar actieve bloggers en influencers om het merk te promoten, waarbij de voorkeur uitgaat naar publishers actief in de reisbranche. Alle ideeën zijn welkom (graag in je pitch vermelden)!
Meer informatie over Aegon en het product zijn te vinden op https://www.aegon.nl/particulier/verzekeren/doorlopende-reisverzekering.
De vergoeding voor de campagne is een combinatie van fixed fee en CPS (€27,50)
Link

Anchor text / Link title

Aegon reisverzekering
Conditions
Common conditions
Put a link in the first paragraph
The article is a permanent placement
The article should have at least 300 words
Other Conditions
Bij pitch met Instagram heb je minimaal 10.000 volgers (swipe-up functie)
Bij Insta: tag @aegon_nederland en #aegonreisverzekering
Naast een fixed fee ontvang je een commissie van €27,50 per afgesloten verzekering!
Channels
Wanted Categories

Target audience age

Between 18 and 64

Campaign closes

2 months ago

Submitted before date

a month ago