Briefing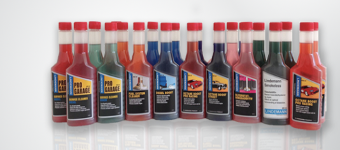 Lindemann Service Cleaner Benzine zorgt voor een krachtige en grondige reiniging van het volledige brandstofsysteem. Lindemann Service Cleaner Benzine is ontwikkeld om vervuiling binnenin de motor te verwijderen. Geadviseerd wordt om dit product ongeveer 1 keer per jaar te gebruiken, of bijvoorbeeld bij elke servicebeurt. Het jaarlijks reinigen van het brandstofsysteem met deze krachtige Service Cleaner resulteert in een stillere en zuinigere auto. Voordelen:
Reinigt het gehele brandstofsysteem grondig
Hoeft maar jaarlijks toegepast te worden
Verlaagt het brandstofverbruik
Vermindert motorlawaai
Aangezien we graag werken aan onze naamsbekendheid, zijn we opzoek naar Instagram Influencers die 1 of meerdere posts maakt met onze Lindemann Service Cleaner Benzine. Dit product reinigt het gehele brandstofsysteem wat zal resulteren in een gunstiger brandstofverbruik en een soepeler draaiende motor. Dit product dient 1x per 5000km of jaarlijks toegevoegd te worden.
We zijn bij voorkeur opzoek naar een auto gerelateerde Influencer met de doelgroep: mannen van 25 jaar of ouder. Wellicht is het interessant om een kortingscode toe te voegen. Dit kunnen we aanbieden, afhankelijk van de bijkomende kosten. Het betreffende product wordt gratis naar jou verstuurd.
Link

https://lindemannperformance.nl/producten/brandstof-additieven/benzine-additieven/lindemann-service-cleaner-benzine/

Anchor text / Link title

Service Cleaner Benzine
Conditions
Common conditions
Shared through social media
Use at least one image
Other Conditions
Doe een goed voorstel voor 1 of meerdere instagram posts, afhankelijk van de prijs kunnen we evt akkoord gaan
Je bereikt een mannelijke doelgroep (25 jaar en ouder)
Hashtags en tags in overleg
Channels
Wanted Categories

Business
Automotive
Careers
Hobbies & Interest
Sports
Social
Personal Finance
Travel

Target audience age

35 till 44
55 till 64
45 till 54
25 till 34

Campaign closes

in 2 days
Apply to join this campaign
Do you want to join this campaign? Log in or sign up and apply straight away!