Briefing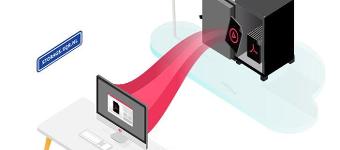 De cloudopslag zakelijk van SQR biedt het volgende: Al jouw bestanden zijn altijd en overal bereikbaar, je kunt gemakkelijk bestanden delen met collega's en vrienden, jouw data is 100% veilig opgeslagen op Nederlandse bodem en je kunt je bestanden professioneel via je eigen domeinnaam delen.
Graag zien wij een artikelreview van minimaal 600 woorden over ons product 'Cloud Opslag Zakelijk' van SQR.NL. Dit is een dienst waarmee je al jouw bestanden veilig op kunt slaan in de cloud en vervolgens kunt delen met bijvoorbeeld collega's.
Je kunt het product 30 dagen lang gratis testen maar je mag ook een artikel schrijven over de voordelen van onze dienst. Daarnaast is er de mogelijkheid dat de dienst op een (sub)domein van jouw website gaat draaien (kan nodig zijn om te testen). Dus bijvoorbeeld opslag.jouwblog.nl.
Link

Anchor text / Link title

Cloud Opslag Zakelijk
Conditions
Common conditions
The article should have at least 300 words
The article is a permanent placement
Contain 2 links
Put a link in the first paragraph
Use at least one image
Other Conditions
tweede link en ankertekst in het artikel is in overleg
Delen via social media is gewenst
Jouw website bevat hoofdzakelijk artikelen over ondernemen
Channels
Wanted Categories

Business
Technology & Computing

Target audience age

Campaign closes

in 3 days

Submitted before date

in a month
Apply to join this campaign
Do you want to join this campaign? Log in or sign up and apply straight away!