T-Mobile Samsung S8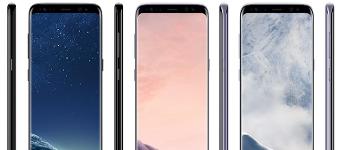 We zouden graag een advertorial/gesponsord artikel zien voor de Samsung S8-pagina van T-Mobile, dat tussen de 300-500 woorden bevat en niet te commercieel geschreven is. We willen het graag zo natuurlijk en subtiel mogelijk houden.
We zien naast 1 link naar T-Mobile nog graag 2 of 3 externe links. Één link daarvan mag gaan naar een relevant product/app/dienst op een andere website (geen concurrent) en één link mag dan gaan naar een relevant artikel op de eigen website.
Wij zullen de linktekst aanleveren, voor de rest laten we het over aan jouw creativiteit.
Wat we wel vereisen is dat we we nog altijd een preview vooraf willen zien, zodat dan na ons akkoord het artikel geplaatst kan worden.
Link

Anchor text / Link title

Samsung Galaxy S8 of variant erop

Conditions

Gebruik minimaal 1 afbeelding
Het gaat om een permanente plaatsing
Het bevat in iedergeval 2 links
Het artikel is ten minste 300 woorden






Details Editorial / Sponsored article
Product type

Editorial / Sponsored article

Compensation

Fixed amount

Campaign valid until

4 days from now

Submitted before date

4 weeks from now

Wanted Categories

Automotive
Careers
Beauty & Fashion
Business
Food & Drink
Family & Parenting
Health & Fitness
Hobbies & Interest
Home & Garden
Pets
Arts & Entertainment
Society
News
Education
Personal Finance
Law,Government & politics
Travel
Religion & Spirituality
Shopping
Social
Sports
Technology & Computing
Real Estate
Science
Apply to join this campaign
Do you want to join this campaign? Log in or sign up and apply straight away!