Briefing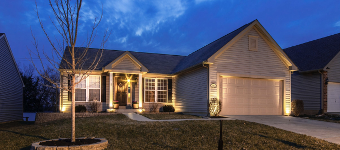 Superhandig en voor de mensen die het al hebben: onmisbaar! Een smart home. Want als je onderweg bent naar huis en het een koude avond is, kun je alvast de verwarming op 20 graden zetten en de lichten aandoen zodat je niet in een koud en donker huis thuis hoeft te komen. En als kers op de taart kun je ook alvast je lievelingsmuziek opzetten.
KPN SmartLife staat voor veiligheid en gemak. Het is een van de innovatiefste oplossingen voor thuis, want na een simpele installatie kun je alle apparaten in je huis via het internet laten samenwerken en eenvoudig op afstand bedienen.
Met je Android-smartphone kun je nu zelf een smart home creëren door middel van een NFC chip in je telefoon, die overigens in bijna al toestelling is ingebouwd. Dus kom maar op met smart kopjes koffie want het is alles behalve ingewikkeld!
Kun jij hier een duidelijk en tof artikel over schrijven en bereik jij die doelgroep die op deze technologie zat te wachten? Pitch dan snel op deze campagne!
Link

Anchor text / Link title

Nader te bepalen
Conditions
Common conditions
The article is a permanent placement
The article should have at least 300 words
Other Conditions
Plaats naast de link naar KPN nog 1 interne link en een link naar een neutrale niet-concurrerende website.
Channels
Target audience age

Between 13 and 65

Campaign closes

2 months ago

Submitted before date

a month ago