Briefing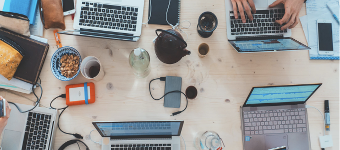 De examens komen er weer aan! Kortom: Stress, studeren, alle tips zijn welkom, afleiding dan weer niet en nog even doorbijten en je hebt zomervakantie! Een van de grootste verleiders of afleiders is je mobiele telefoon. Wist je dat je bij KPN je sim only abonnement on hold kunt zetten? Of helpt jouw telefoon jou met focussen en research en heb je misschien zelfs meer MB's nodig? De grote vraag is: is je mobiele telefoon een grote stoorzender of motivator?
We zijn benieuwd naar jouw pitch: wat kun jij over dit onderwerp schrijven en hoe ga jij je bezoekers triggeren dit artikel te lezen?
Link

Anchor text / Link title

Nader te bepalen
Conditions
Common conditions
The article is a permanent placement
The article should have at least 300 words
Other Conditions
Plaats naast de link naar KPN nog 1 interne link en een link naar een neutrale niet-concurrerende website.
Channels
Target audience age

Between 13 and 65

Campaign closes

2 months ago

Submitted before date

a month ago