Briefing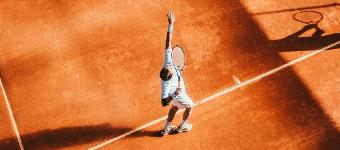 What do we want an influencer to do:
Decathlon heeft de laatste jaren wereldwijd een enorme groei doorgemaakt. Wereldwijd worden meer en meer winkels geopend. Omdat wij hierdoor in grote aantallen kunnen produceren en onze marges zo laag mogelijk houden, kunnen wij onze producten voor een zeer toegankelijke prijs aanbieden. Helaas gaat dit vaak gepaard met de aanname dat de kwaliteit daardoor te wensen overlaat. Dit is echter totaal niet het geval! Wij blijven onze producten keer of keer innoveren, waardoor we inmiddels echt niet meer onderdoen voor andere grote merken en ook hoogwaardige technische producten leveren.
De zomer komt eraan en dat betekent dat er weer veel recreatief getennist gaat worden. Ook is de voorjaarscompetitie dan inmiddels voorbij en kunnen er weer toernooien gespeeld worden. Het perfecte moment eigenlijk om de tenniskleding lijn van Artengo in de picture te zetten.
We zijn daarom op zoek naar bestaande, creatieve / niet commerciële content gericht op tennissers. Daarin zien wij graag een linkje verwerkt naar de tenniskleding pagina van decathlon.nl zodat lezers direct ons assortiment kunnen bekijken. Het is belangrijk dat je een sportgerelateerde blog hebt of eerder relevante sportartikelen hebt geplaatst.