The Retro Family is op zoek naar een review.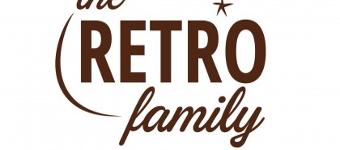 The Retro Family is een warenhuis met retroproducten. Ze hebben een onwijs mooi aanbod: Van platenspelers tot kleding, maar bijvoorbeeld ook retro keukenartikelen zijn veel verkochte producten.
The Retro Family is op zoek naar een blogger met een groot bereik (>20.000 bezoekers per maand) met een actieve fanbase. Gezocht wordt naar een blogger die mooie lifestyle foto's kan maken van de producten en een review over de platenspelers of keukenartikelen kan schrijven. Affiniteit met het schrijven van reviews is ook een pre.
Let op: Om te pitchen is het van belang dat je aan de onderstaande voorwaarden voldoet. Het gaat om een hybride vergoeding, je ontvangt een shoptegoed t.w.v. €100,-. Daarnaast kunt je je fixed fee opgeven bij het pitchen.
Link

Anchor text / Link title

The Retro Family

Conditions

Het gaat om een permanente plaatsing
Het bevat in iedergeval 2 links
Het artikel is ten minste 300 woorden
Bereik van >20.000 unieke bezoekers per maand
Het doorplaatsen van je artikel op social media is een voorwaarde
Goede productfotografie: je fotografeert zelf de gekozen producten in een mooie setting
Je gebruikt minimaal 3 zelfgemaakte afbeeldingen
Je probeert interactie met je lezers / volgers te krijgen dmv je post en social media.
Details Review
Product type

Review

Compensation

Barter + Fee

Campaign valid until

2 weeks ago

Submitted before date

2 weeks from now

Wanted Categories