Briefing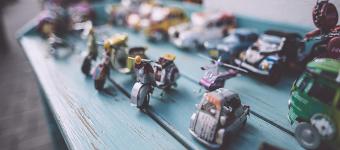 What do we want an influencer to do:
Voor een nieuw speelgoedmerk op de Nederlandse markt zijn we op zoek naar influencers die het leuk vinden om in ruil voor gratis producten (en als je groot genoeg bent een leuke vergoeding) een review te maken van dit nieuwe speelgoed. Het nieuwe speelgoedmerk zal met nog meer leuke producten gaan komen dus influencers die we voor deze campagne mee kunnen nemen en goed uitvoeren hebben zeker de kans op meer opdrachten. De verkoopwaarde van het speelgoed varieert tussen de €3,- en €50,-.
Meer informatie delen we later maar we ontvangen wel graag alvast jouw pitch en idee waarom een speelgoed review goed bij jouw Instagram of YouTube past.