Briefing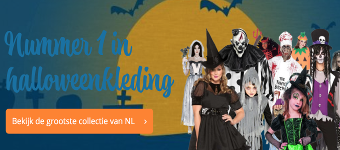 Wij zijn op zoek naar meerdere linkjes voor een carnavalskleding webshop. We verkopen kleding voor Halloween, Oktoberfest en Carnaval. Deze linkjes mogen in een relevant bestaand artikel geplaatst worden of een deel uit maken van nieuwe unieke content op jouw platform.
We are looking for multiple (in content) links for a fancy dress webshop. We are selling clothing for Halloween, Oktoberfest and Carnival.
Geïnteresseerd? Alleen als je voldoet aan de onderstaande voorwaarden ontvangen wij graag een pitch. Vermeld hierin of je van plan bent een link te plaatsen in een bestaand relevant artikel, en welke dat is, of dat je nieuwe content gaat schrijven. Neem deze keuze ook mee in de overweging van je bod.
Link

Anchor text / Link title

Carnavalskleding

Conditions

Het gaat om een permanente link
Jouw platform heeft een minimale Domain Authority van 20
Je hebt een relevant platform






Details Link
Product

Link

Compensation

Fixed amount

Valid until

6 months ago

Submitted before date

6 months ago

Wanted Categories

Arts & Entertainment
Family & Parenting
Shopping
Beauty & Fashion