Briefing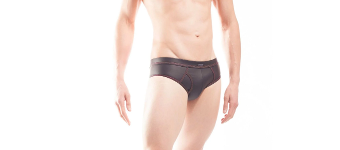 What do we want an influencer to do:
Bij 4YouWear vind je een uitgebreid aanbod sexy clubwear ondergoed voor heren zoals boxershorts, strings en slips (ook in wetlook). Ideaal om tijdens - of na een avondje in de club een onvergetelijke en uitdagende indruk te maken.
Wij zoeken een leuke blog voor 4YouWear, een vooraanstaand leverancier van speciaal herenondergoed met een sexy randje. Wij willen het aanbod van het bedrijf in the picture zetten, maar willen met name aandacht voor de categorie ''Clubwear'' (https://www.4youwear.nl/clubwear.html). De inhoud moet natuurlijk aansprekend zijn en relevant. Verder ben je vrij in de invulling van het artikel, zolang het maar unieke content is en er een link in geplaatst wordt. Het mag een meningvormend artikel zijn (natuurlijk in positieve zin), maar ook bijvoorbeeld een artikel over het merk of de producten in zijn algemeenheid.
Graag zien we je pitch tegemoet.