Briefing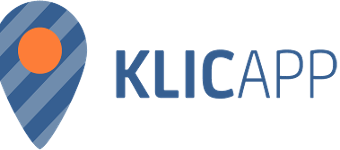 Gaat u machinaal graven? Dan moet u een Klic-melding doen. Via deze website regelt u dit in 1 minuut, zonder account!
Met de Klic App heeft u altijd alle documentatie digitaal bij de hand
U kunt een Klic-melding aanvragen vanaf smartphone, tablet of desktop
We handelen 95% van de aanvragen binnen 1 werkdag af
U betaalt € 32,- per Klic-melding, inclusief onbeperkt gebruik van de Klic App
U kunt direct meerdere ontvangers van de Klic toevoegen (sms/e-mail)
What do we want an influencer to do:
Wij zijn op zoek naar online samenwerkingen met bloggers die beschikken over een website die relevant is aan het thema of ons merk en die een vlot artikel willen schrijven. Vergeet niet in je pitch te vermelden hoe jij deze samenwerking voor je ziet.
Wat jij kunt verwachten van deze samenwerking:
Een transparante samenwerking
Snelle communicatie
Bij een goede ervaring weten we je te vinden voor nieuwe opdrachten