Briefing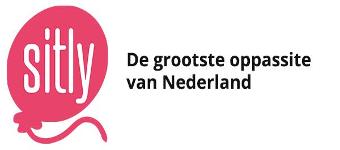 Sitly is de grootste oppassite van Nederland. Het is een online platform waar ouders en babysitters elkaar kunnen vinden. Je ideale oppas woont misschien twee straten verder en je weet het niet eens! Via Sitly kom je in contact met de leukste oppassers in je eigen buurt.
What do we want an influencer to do:
We zijn op zoek naar ouders die willen schrijven over het (online) zoeken naar een oppas. Of die een leuk oppasverhaal kunnen vertellen waarin je organisch een link verwerkt. Bijvoorbeeld hoe blij je bent met je oppas, wat het voor je kinderen en jou betekent om een oppas te hebben, etc. Eventueel kunnen we daar samen over brainstormen. We vragen minimaal één link naar een van onze landing pages. Anchor teksten en links worden in overleg bepaald.
Je hebt een mamablog, blog over opvoeden, een blog over kinderopvang of een ander onderwerp dat hieraan gerelateerd is.
NB : het is belangrijk dat je nog nooit eerder met ons hebt samengewerkt.