Briefing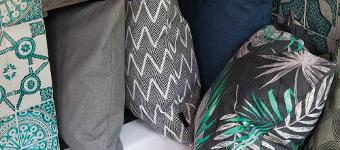 Tuinkussenshop.nl is de grootste tuinkussen webshop van de Benelux. Met meer dan 25.000 tuinkussens op voorraad is er altijd een geschikt kussen te vinden.
De collectie sierkussens is echter ook uitermate geschikt om binnen te gebruiken. Bijvoorbeeld op de bank maar ook om een sfeer hoekje leuk aan te kleden. Met de woonmaand oktober voor de deur willen we extra aandacht schenken aan de sierkussen categorie en de mogelijkheid deze binnen te gebruiken.
What do we want an influencer to do:
Graag zien wij inspiratie artikelen met daarin minimaal twee links. Een van de twee links dient naar de sierkussen pagina te worden gelinkt met de anchor tekst "sierkussens". De andere link mag naar een van onze hoofdcategorieën of homepage, met een bijpassende anchortekst, graag in overleg.
Product en sfeerfoto's kunnen wij aanleveren. Voor de productfoto's graag doorgeven van welk product u deze wenst te ontvangen. Voor de sfeerfoto's graag een emailadres doorgeven zodat we deze per wetransfer kunnen doorsturen.