Briefing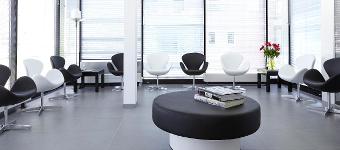 De Dutch Clinic in Hoofddorp is een veelzijdige kliniek met vele behandelingen. Bij Dutch Clinic staat kwaliteit voorop; met de beste producten die in Nederland verkrijgbaar zijn realiseren we een verbetering aan uw huid, haar of ogen. Met behoud van uw natuurlijke uitstraling en expressie ziet u er na een behandeling door onze artsen frisser, jonger en stralender uit.
Cosmetische behandelingen bij Dutch Clinic in HoofddorpWare schoonheid zit van binnen, maar we maken het wel graag zichtbaar. Bij de Dutch Clinic in Hoofddorp helpen we u daarbij. Met cosmetische behandelingen door deskundige specialisten. Van het eerste consult tot en met de laatste nacontrole kunt u bij ons rekenen op kwaliteit en persoonlijke aandacht.
Kwaliteit en persoonlijke aandachtKiest u voor een behandeling bij de Dutch Clinic, dan kiest u voor:
Korte wachtlijsten
Kwaliteit en zorgvuldigheid
Persoonlijke aandacht
Nieuwste behandelmethodes met state-of-the-art apparatuur
What do we want an influencer to do:
Wij zijn op zoek naar online samenwerkingen met bloggers die beschikken over een website die relevant is aan het thema of ons merk en die een vlot artikel willen schrijven. Vergeet niet in je pitch te vermelden hoe jij deze samenwerking voor je ziet.
Wat jij kunt verwachten van deze samenwerking:
Een transparante samenwerking
Snelle communicatie
Bij een goede ervaring weten we je te vinden voor nieuwe opdrachten