Briefing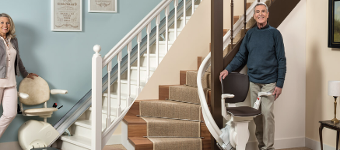 Tegenwoordig willen en moeten ouderen steeds langer thuis wonen. Hiervoor moeten woningen wel levensloop bestendig gemaakt worden. Een van de hulpmiddelen waarmee het voor senioren makkelijker wordt om thuis te blijven wonen is een traplift. Met een traplift kunnen zij weer veilig de trap op en af.
Waarom is Trapliftenvergelijken.nl ontstaan? Vanwege de grote verscheidenheid aan trapliften is het vaak moeilijk om een goede keuze te maken. Daarom is trapliftenvergelijken.nl ontwikkeld. Met deze dienst kunnen onze bezoekers in enkele stappen een geschikte traplift vinden die is afgestemd op hun wensen en budget. Na het aanvragen van een vrijblijvende offerte krijgen zij binnen 24 uur tot drie offertes van de aangesloten bedrijven. Door meerdere leveranciers, merken en producten met elkaar te vergelijken, ontdekken zij welke offerte het beste aansluit op hun behoefte en wensen.
Voor zowel Trapliftenvergelijken.nl als .be zijn wij opzoek naar publishers die relevante artikelen voor onze doelgroep en product kunnen schrijven. Onderwerpen kunnen gaan over:
De doelgroep (Senioren)
Langer thuis wonen
Traplift (oa kopen, huren, nieuw, tweedehands, vergoedingen (WMO)
Apply to join this campaign
Do you want to join this campaign? Log in or sign up and apply straight away!