Briefing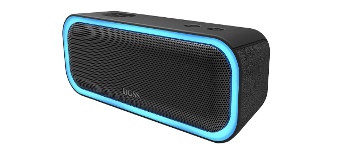 Jouw geluidservaring is altijd ons uitgangspunt geweest. We beloven je dat we ook in de toekomst altijd voor een perfecte geluidskwaliteit gaan. Maar dan voor een heel betaalbare prijs én met topservice:Niet tevreden? Binnen 30 dagen je geld terug, je ontvangt 12 maanden garantie op je aankoop én levenslange technische support.
Ons motto is dan ook niet voor niets: Beats the standard.
DOSS Audio heeft 7 Bluetooth speakers ontworpen in verschillende kleuren. Echter hebben we nog niet zo'n gevestigde naam als een vergelijkbaar merk: JBL. We gaan graag de uitdaging aan en hopen dat jullie ons daarbij kunnen helpen.
What do we want an influencer to do:
We willen met onze eersteklas audioproducten zo veel mogelijk mensen bereiken en daar hebben we jou voor nodig. Graag zien we in je post naar voren komen dat DOSS Audio bekend staat om zijn uitstekende prijs-kwaliteit verhouding. We vinden het belangrijk om in gesprek te gaan en samen tot een goede samenwerking te komen. We verwachten van jou enthousiasme en eerlijheid en dat je je doelgroep op de juiste manier weet te benaderen met deze review. Heb je al een idee voor een toffe samenwerking? Pitch dan op deze campagne en ontvang van ons een DOSS AUDIO product naar keuze om te reviewen.
Ben je geinteresseerd op basis van alleen een barter? Dan zien we je pitch graag in onze andere campagne.