Briefing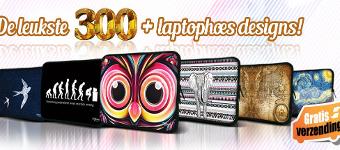 Het merk Sleevy staat bekend om de vele keuze uit design laptophoezen, dit is het hoofdproduct waarmee het merk bekend is geworden. Wij vinden de meeste laptophoes designs maar saai, daarom vindt u bij Sleevy vooral de meest kleurrijke designs in diverse thema's als muziek, dieren, grappig etc.
What do we want an influencer to do:
Graag zien wij een artikel/review over de Sleevy laptophoezen met een link naar de betreffende laptophoes categorie. Wij zijn op zoek naar influencers die het leuk vinden om een artikel/review te schrijven over een Sleevy laptophoes, hierdoor is de vergoeding dan ook een Sleevy laptophoes naar keuze. Wij zijn gericht op een brede doelgroep aangezien Sleevy laptophoezen ook vaak cadeau worden gegeven, hierdoor gaat onze voorkeur uit naar websites die enige affiniteit hebben met trendy producten, cadeaus of op enige mate toch relevant kunnen zijn aan het product.
Wij verwachten een artikel van minimaal 400 woorden met één of meerdere foto's van een laptophoes dat op een natuurlijke wijze is geschreven waar minimaal 1 link in op is genomen. Jouw websiteheeft op enige wijze affiniteit met het product of de brede doelgroep.