Briefing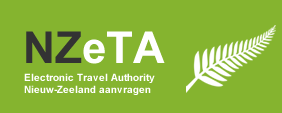 Vanaf 1 oktober 2019 is het verplicht om voor uw reis naar Nieuw Zeeland een Electronic Travel Authority aan te vragen, dit wordt ook wel een NZeTA Nieuw-Zeeland genoemd. De reistoestemming kunt u eenvoudig online aanvragen en u ontvangt vrijwel direct bericht of u toegang tot het Nieuw Zeeland verleend wordt. Indien goedgekeurd is uw NZeTA 2 jaar geldig. Als u een nieuw paspoort aanvraagt binnen deze 2 jaar kunt u de NZeTA overzetten naar uw nieuwe paspoort.
What do we want an influencer to do:
Travelblogs en influencers opgelet: Graag maken wij het aanvragen van de Nieuw Zeeland Electronic Travel Authority bekend onder een relevant publiek. Je bereikt dus een grote doelgroep die geïnteresseerd is in verre reizen. Kun jij hier een mooi informatief artikel over schrijven en/of plaatsen? Pitch dan op onze campagne en wie weet werken we binnenkort samen.
De blogpost kan worden aangeleverd of je schrijft deze zelf. Geef duidelijk aan bij je pitch wat gewenst is en pas je bod(prijs) daar ook op aan.