Briefing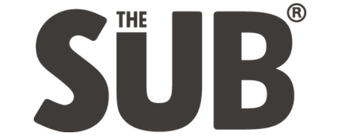 Heineken focust zich online op THE SUB, bier van de tap bij jou thuis. Met THE SUB in verschillende kleuren past het perfect in de keuken en met de juiste accessoires maak je THE SUB helemaal af.
Heineken is op zoek naar bloggers die interessante en waardevolle content kunnen creëren rondom THE SUB en accessoires, en die deze content kunnen koppelen aan de Black Friday acties.
De speciale Black Friday actie is: THE SUB red, black of grey edition van €149,- voor €89,-.
Let op: Dit is een spoedopdracht!
Past dit bij jouw doelgroep, kun je snel publishen en voldoe je aan onze voorwaarden? Stuur dan jouw pitch in, zodat we snel kunnen schakelen met je.
Link

Anchor text / Link title

Heineken THE SUB
Conditions
Other Conditions
LinkPizza script geïnstalleerd of Google Analytics gekoppeld
Benoem onze speciale Black Friday actie
Permanente plaatsing
Ten minste 300 woorden
Het artikel is natuurlijk geschreven
Minimaal 1 afbeelding
Bevat minimaal 2 links
Link 1: https://nl.the-sub.com/en/beers/ met anchortekst THE SUB Bieren
Link 2: https://nl.the-sub.com met anchortekst Heineken THE SUB
Channels
Wanted Categories

Food & Drink
Sports
Beauty & Fashion
Shopping
Home & Garden
Health & Fitness

Campaign closes

10 months ago

Submitted before date

10 months ago