Briefing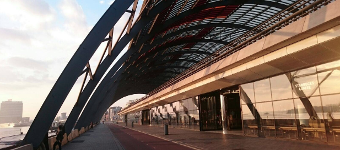 Bouwhuysch creëert banen én loopbanen in de civiele techniek. In 2010 richtten wij bouwhuysch op. Wij vonden namelijk dat het beter kon in de wereld van werving en selectie en consultancy. We zagen hoe gedetacheerde professionals in de bouw en infra te veel als geldmachines werden ingezet. Er was te weinig aandacht voor carrière- en persoonlijke ontwikkeling. Daarom zetten wij in op loopbanen in plaats van korte-termijngewin. Onze klanten voelen en waarderen dat: we zijn ook in de crisistijd elk jaar gegroeid.
What do we want an influencer to do:
Wij zoeken sterke websites met sterke artikelen waar we bestaande content links in kunnen plaatsen. De post moet gerelateerd zijn aan bouw, wonen en/of vacatures. Er is minder budget beschikbaar voor nieuwe artikele. Graag horen we in je pitch in welk artikel je de links wilt plaatsen.
Apply to join this campaign
Do you want to join this campaign? Log in or sign up and apply straight away!