Briefing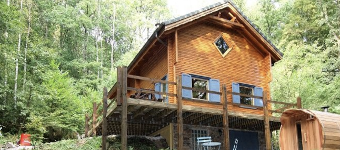 Voor vele mensen is een weekendje weg de ideale manier om even helemaal te ontspannen. Ook al zijn het maar een paar dagen, als je het goed doet kan een weekendje als een lange vakantie voelen! Het is een heerlijk gevoel om een paar dagen helemaal niks te hoeven doen tijdens een weekendje weg, ver weg van de drukte en de hectiek van de stad en het werk. Naar onze mening kun je een weekendje weg het beste vieren op een plek in de prachtige natuur. Dit kan in Nederland of elders in Europa zijn, waar jij het liefste een paar dagen bent! Bij Natuurhuisje vind je de mooiste accommodaties in de natuur voor een gegarandeerd geslaagd weekendje weg met rust, ruimte en natuur om je heen.
What do we want an influencer to do:
Op korte termijn stellen wij een aantal weekendjes weg in een natuurhuisje naar keuze ter beschikking voor influencers die hier een review over willen schrijven. Het is belangrijk dat dit weekendje weg op korte termijn plaatsvindt en de review tevens binnenkort gepost gaat worden. We vinden het belangrijk dat jij uit jezelf ook een weekendje weg in een natuurhuisje zou kunnen boeken en dus vanuit je eigen passie en enthousiasme een review schrijft.
Ben je geinteresseerd? Geef dan in je pitch aan waarom je graag gebruik wilt maken van het weekendje weg en wanneer je de review kunt plaatsen.
Apply to join this campaign
Do you want to join this campaign? Log in or sign up and apply straight away!