Briefing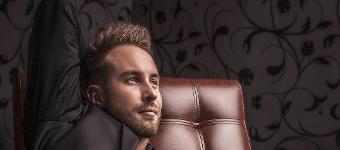 Baenks is het merk dat zich specialiseert in kwalitatief hoogstaand zitmeubilair, prachtige ontwerpen, de mooiste vormen, de beste materialen, het eigen unieke zitcomfort en vooral de perfecte confectie.Stijlvol, verleidelijk, met oog voor detail. Eigenzinnig op onze manier, omdat we weten wie jij wilt zijn. Wij zorgen ervoor dat de bank je altijd past, in een stof- of lederkleur die jou altijd goed staat. Baenks steekt met kop en schouders boven het maaiveld uit, bij alles wat we doen. Of het nu gaat om de producten die wij ontwerpen, de hoffelijke service, of de heerlijke koffie die wij graag serveren in onze koffiebar.
Naast de promotie van het merk Baenks willen we een winactie promoten. Als winactie gaan we namelijk een bank weggegeven. Bekijk de video van Baenks en krijg een goede indruk van Baenks : https://www.baenks.nl/over-baenks
What do we want an influencer to do:
Je hebt een website / blog en hebt eerder artikelen geplaatst over design meubelen. In je artikel promoot je onze winactie, deze vindt plaats op onze website. Daarnaast heb je een Instagram en Facebook account binnen LinkPizza waarop je je artikel icm de winactie promoot. Graag gaan we in overleg een samenwerking aan en horen we van jou hoe jij denkt dat we het best kunnen samenwerken. Verwerk dit in je pitch.