Briefing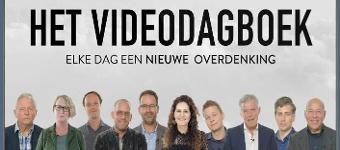 New Faith Network is een breed gedragen christelijk platform voor alle christenen van Nederland. Een platform met een rijk, kwalitatief en actueel aanbod van inspirerende verhalen, films, series en dagelijkse inspiratie. Doelstelling is om de christelijke markt zo goed mogelijk te voorzien van passende content (films, series en eigen producties). Het aanbod is "veilig" voor familie en kinderen, d.w.z. zonder vloeken, seks of geweld.
New Faith Network richt zich tot nu toe vooral op protestante christenen, maar katholieken zijn ook welkom, en voelen zich ook bij ons thuis.
Trefwoorden:
Algemeen: God, christendom, Heilige Geest, God de Vader, Zoon van God, Christ, Jezus, Christus, de Here, Verlosser
Specifiek: Vrijzijn, doorbrekers, loft worship, jong en vrij, royal mission, Opwekking live, dee & aa, Bij Jorieke, Family7, Opwekking, David de Vos, Wilkin van de Kamp, Compassion Nederland, Groot Nieuws Radio, Refoweb, Hella van der Wijst, Orlando Bottenbley, Paul Visser, Wilma Veen, Sonja Silva, God´s not dead, Warroom, God bless the broken road, I can only Imagine, Courageous, Fireproof, Samson, Bijbel, Kleine huis op de prairie, Michael Langdon, Kinderfilm, Hoopvol, De Oorsprong, Videodagboek, Inspirerend, Getuigenis, Verlies, Rouw, Overdenking, Veilig kijken, Geen vloeken, Zonder naakt, Road to Avonlea, Prairiefilms, Kinga Bán, Oudejaarsconference Jacob Spoelstra, Tim van Wijngaarden, Christelijke films, Christelijke series, TimZingt.
What do we want an influencer to do:
Graag gaan we de samenwerking aan met influencers die een gelijke doelgroep hebben als ons Network: protestante christenen en katholieken. Het liefst zien we een blog of review over ons kanaal, onze boodschap of content. We kunnen hier een winactie aan koppelen, bijv. 3-5 gratis jaarabonnementen, t.w.v. €59,95. Bovendien mogen de influencers hun bezoekers, leden, abonnees een maand gratis abonnement aanbieden (ipv de standaard 2 weken). Wij kunnen hiervoor een Actiepagina inrichten, en de influencer voorzien van een UTM-code om de respons te meten. Graag ontvangen we jouw idee voor een goede samenwerking en of je openstaat voor een winactie / giveaway.