Briefing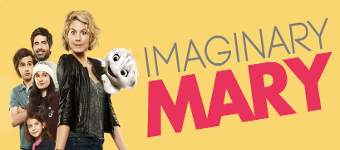 WithLove is de meest romantische streamingdienst van Nederland. WithLove.tv is de plek om te ontspannen met heerlijke feelgoodfilms en -series. Even een momentje voor jezelf. Het grootste aanbod feelgoodfilms om 24/7 te kunnen ontspannen. We bieden elke week nieuwe films, van de bekende klassiekers tot films die nog nooit eerder in Nederland zijn vertoond. WithLove is 'The place to be' voor fans van het Hallmark-genre (simpele romcoms)
De doelgroep van WithLove:
90% vrouw
leeftijd tussen de 25-50 jaar
houden van films zonder ingewikkeld plot en met een herkenbare liefdeslijn
favoriet thema is ook "comfort food": cupcakes, high tea, bakken & koken
Trefwoorden: Love stories, Love quotes, Best Love movies, RTL4, NET5, RomComs, uiteten, LINDA, Libelle, Huishoudbeurs, VIVA, Margriet, Libelle, Linda, Story Websites linda.nl, vrouw.nl, story.nl, prive.nl, feelgood, feelgoodfilms, romcom, romantisch, Hallmark, romantiek, liefde, love, happilyeverafter, liefdesfilm.
What do we want an influencer to do:
Graag gaan we de samenwerking aan met influencers die een gelijke doelgroep hebben als ons Network: moeders, vrouwen, vriendinnen. Het liefst zien we een blog of review over ons kanaal, onze boodschap of content. We kunnen hier een winactie aan koppelen, bijv. 3-5 gratis jaarabonnementen, t.w.v. €59,95. Bovendien mogen de influencers hun bezoekers, leden, abonnees een maand gratis abonnement aanbieden (ipv de standaard 2 weken). Wij kunnen hiervoor een Actiepagina inrichten, en de influencer voorzien van een UTM-code om de respons te meten. Graag ontvangen we jouw idee voor een goede samenwerking en of je openstaat voor een winactie / giveaway.
Let op: onze voorkeur gaat uit naar influencers die een blog / website hebben, hierop WithLove reviewen en deze review en eventueel een winactie doorplaatsen op social media. Laat even weten op welke kanalen je de blogpost aan wilt jagen. Heb je geen website? Dan is het erg belangrijk dat je doelgroep overeenkomt met onze doelgroep en horen we graag hoe je denkt zoveel mogelijk interactie te kunnen realiseren rondom je post.