Briefing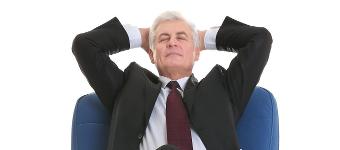 Wij zijn een producent van relaxstoelen en relaxfauteuils in het hogere prijs- en kwaliteitssegment. Denk aan luxe relaxstoelen met voetensteun, nekondersteuning, elektronische bediening, accu, luxe leersoorten, etc. Onze doelgroep zijn met name 55 plussers die net als onze stoelen de volgende zich kunnen vinden in de volgende punten:
Dynamiek / Beweeglijkheid
Gezondheid
Optimaal zitcomfort
Luxe uitstraling
Design
What do we want an influencer to do:
Bereik jij veel 55 plussers en zie jij een match tussen onze relax fauteuils en jouw bezoekers / bereik? Dan ontvangen we graag jouw pitch. We vinden het erg belangrijk dat je aandacht hebt voor onze stoelen en vooral ook het merk. Links naar de website of specifieke pagina's binnen de website van de klant zijn een vereiste. Jouw bijdrage kan bestaan uit.
Een blog over een thema-onderwerp, zoals gezondheid, designmeubilair, woninginrichting, lifestyle voor (actieve) senioren, etc. waarin het merk / het product wordt genoemd / uitgelicht, incl. link naar het product / de website
Een blog specifiek over het merk / de stoelen van het merk
Een positieve gebruikerservaring
* Foto's en meer info volgen na ontvangst voorstellen. Deze campagnefoto gelieve niet te gebruiken in jouw post.