Briefing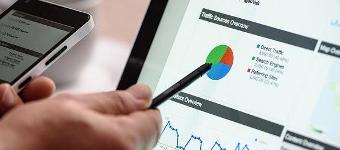 Om online goed vindbaar te zijn is het belangrijk dat je goed gebruik maakt van online marketing. Er zijn verschillende kanalen en strategieën die je hiervoor kan inzetten SEO, AdWords, Social media en content. Op offerte.nl is het mogelijk om offertes aan te vragen voor verschillende online marketing diensten.
What do we want an influencer to do:
Wij zijn opzoek naar bloggers die schrijven over een of meerdere van de volgende onderwerpen, waarmee een bruggetje gemaakt kan worden naar een van onze pagina's binnen de online marketing branche.
seo optimalisatie (met daarin een link naar onze pagina over seo uitbesteden)
sea / adverteren in google / google ads (met daarin een link naar onze pagina over sea uitbesteden)
adverteren met social media (met daarin een link naar onze pagina over adverteren in social media)
waar op letten bij de keuze voor een online marketing bureau? (met daarin een link naar onze pagina over online marketing bureaus vergelijken)
Naast een link naar onze website ook een link naar een 'onafhankelijke website' die enigzins relevant is aan het onderwerp. Deze link mag zelf door jullie bepaald worden, zolang het geen concurrent van ons is. De artikelen die geschreven worden gaan over een van de onderwerpen maar niet over offerte.nl zelf