Briefing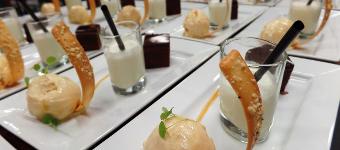 Chefs4Chefs is een opdrachtverstrekker voor freelancechefs die de gastvrijheid van de horeca in de zorg willen toepassen. Ze beschikken over een gedegen netwerk van meer dan 250 freelance koks. Opdrachtgevers zijn zorgplekken waar grotendeels een omschakeling van kant-en-klare maaltijden naar verse maaltijden wordt gevraagd.
What do we want an influencer to do:
Afgelopen maand kookten ze voor 200 mensen om geld in te zamelen voor een mooie stichting. Bekijk dit artikel voor meer informatie: https://weesmeer.nl/van-kant-en-klare-maaltijden-naar-vers-gekookte-maaltijden/
Graag zouden we dit initiatief onder de aandacht willen brengen door middel van een mooi artikel. Een wat algemener stuk over hoe belangrijk het is om gezond te eten als je in het ziekenhuis ligt of als je in een bejaardentehuis of verpleegtehuis verblijft is ook mogelijk. Ik hoor graag jouw creatieve aanpak in jouw pitch!
Het is belangrijk dat er twee links verwerkt worden in het artikel: één naar Chefs4Chefs en één naar het artikel van WeesMeer. Wij hebben genoeg beeldmateriaal beschikbaar voor het artikel.