Briefing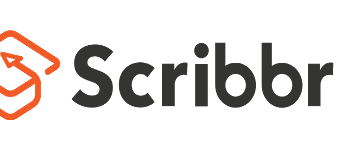 Scribbr is dé online dienst voor studenten. We bieden enorm veel (gratis) informatie over het schrijven van scripties en andere studiegerelateerde opdrachten en bieden hulp bij bronvermelding. Maandelijks bezoeken ca. 500.000 Nederlandse studenten onze Knowledge Base en worden er ruim 1.000.000 bronnen gegenereerd met onze Bronnengenerator. Daarnaast kunnen scripties nagekeken worden op taal en gecontroleerd worden op plagiaat. Zo helpen we maandelijks vele duizenden studenten met afstuderen, door middel van onze gratis informatie of betaalde diensten.
What do we want an influencer to do:
Plagiaat is een onderwerp dat veel studenten niet goed begrijpen. Daarom wordt er vaak (ook onbedoeld) plagiaat gepleegd. Scribbr heeft een unieke samenwerking met de leverancier van de beste en meest geavanceerde plagiaatsoftware ter wereld (Turnitin) en maakt deze software op deze manier beschikbaar voor studenten. Momenteel wordt de Scribbr Plagiaat Checker al door honderden studenten gebruikt, maar veel studenten zijn nog niet bekend met de dienst. Wij zijn daarom op zoek naar bloggers die de Scribbr Plagiaat Checker willen promoten en daarmee ook studenten willen helpen. Indien gewenst is het ook mogelijk om de Plagiaat Checker gratis te testen.
We willen graag een blogpost van minstens 300 woorden over het onderwerp plagiaat. Dit zou bijvoorbeeld een review van de Scribbr Plagiaat Checker kunnen zijn, een artikel over plagiaat in het algemeen, tips over hoe je plagiaat voorkomt of wat de gevolgen van plagiaat kunnen zijn. Hierin moet een do-follow link staan naar de landingspagina van de Scribbr Plagiaat Checker.
Apply to join this campaign
Do you want to join this campaign? Log in or sign up and apply straight away!