Briefing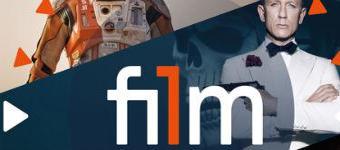 Film1 is the 'Home of Good Movies'! en dé plek om award-winning films te kijken. Bij Film1 moet je zijn om je favoriete evergreens te zien. Film1 heeft een zeer aantrekkelijke prijs!
What do we want an influencer to do:
Wij zijn op zoek naar influencers die Film1 willen reviewen!
Wat krijg je van ons?
Een half jaar lang gratis onbeperkt kijken naar je favoriete evergreens en award-winning films.
Een kans om dé influencer voor Film1 te worden.
Uitnodiging voor Film1 events, denk aan het bezoeken van filmpremiéres als Film1 vertegenwoordiger.
Een nog overeen te komen vergoeding.
Wat we verwachten van jou?
Kom met voorstellen die ervoor zorgen dat Film1 bekender wordt onder de doelgroep 25 - 54.
Reviews, posts, deel & winacties... Je bent vrij om creatieve voorstellen te maken, verras ons!
Houd in je plan rekening met een lange termijn: wat ga jij wanneer plaatsen
Overige opmerkingen / aanvullingen:
We willen Film1 in de markt zetten als de 'Home of Good Movies'.

We willen onze doelgroep laten weten dat Film1 de 'Home of Good Movies' is en dat we back in the game zijn!

We willen onze doelgroep andere potentiële klanten naar ons laten verwijzen.
Deadline per opgeleverde post is in overleg
We zijn tevreden wanneer:
We een verhoging zien in het aantal abonnees (UTM code of unieke kortingscode)
We snappen dat dit hierboven een ruime briefing is, maar we zijn vooral benieuwd naar voorstellen van jou!