Briefing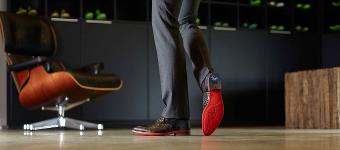 Voor de Herenschoenenwinkel zijn wij op zoek naar bloggers die een leuk en interessant artikel kunnen schrijven. De Herenschoenen winkel verkoopt de mooiste herenschoenen van dit moment. Zij beschikken altijd over een groot assortiment. Zoals onder andere collecties van; Van Bommel, Floris van Bommel, Magnanni, Rehab en nog veel meer.Het is belangrijk dat het gaat om deelbare nier-commerciële content. Deeplinks worden vrijgegeven na goedkeuring van de opdracht. Zie deherenschoenenwinkel.nl voor meer informatie.
Link

Anchor text / Link title

Rehab schoenen
Conditions
Other Conditions
Domain Authority van minimaal: 20
Permanente plaatsing
Minimaal 1 afbeelding
In ieder geval 2 links
Tenminste 300 woorden
Channels
Wanted Categories

Shopping
Business
Beauty & Fashion

Campaign closes

in a month

Submitted before date

in a month
Apply to join this campaign
Do you want to join this campaign? Log in or sign up and apply straight away!