Briefing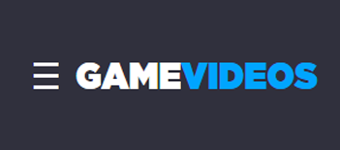 GameVideos.nl is dé gaming video site voor Nederland en Belgie. Op deze site vind je verschillende soorten gaming video's. Of je nu van gameplay video's houdt of van review video's van nieuwe en oudere games, we hebben het allemaal voor je! Je kunt hier ook terecht als je graag naar speedbuilds kijkt of timelapse video's. Liever een walkthrough of een complete gaming video serie van bijvoorbeeld COD: Modern Warfare? Ook geen probleem, we hebben elke soort game video voor je online staan!
Gameplay video's: We hebben veel gameplay video's online staan van verschillende games, van zowel nieuwe en oudere games vind je gameplay vids. De meeste gameplay video's zijn voorzien van een goede Nederlandse voice over en kijken erg makkelijk weg. Zodra er een nieuwe populaire game released wordt zorgen wij ervoor dat er zo snel mogelijk een of meerdere gameplay videos van de new release online komen.
What do we want an influencer to do:
Wij zijn op zoek naar kwalitatieve mogelijkheden om gamevideos.nl te promoten. Dit kan een Insta, Facebook, YouTube of blogsamenwerking zijn. Het liefst (waar mogelijk) inclusief een backlink naar de klant. Heb je zelf een idee hoe we de website laten groeien online? (door bijvoorbeeld een winactie te promoten die er nu loopt op de website!), let us know!
De focus ligt nu op: https://www.gamevideos.nl/ GameVideos.nl
anchors:
de gaming video site voor Nederland en België,
gaming video's,
game video's,
gameplay video's
https://www.gamevideos.nl/playstation-4-pro-winnen-gratis
anchors:
ps4 pro winnen,
ps4 gratis winnen,
ps4 winnen,
playstation 4 pro winnen,
playstation 4 gratis winnen,
playstation winnen
https://www.gamevideos.nl/de-sims-4
anchors:
game video de sims 4,
de sims 4 gameplay,
de sims 4
tips & tricks sims 4,
sims 4 game video's
https://www.gamevideos.nl/call-of-duty-modern-warfare
anchors:
call of duty modern warfare video's,
call of duty modern warfare ps4,
cod modern warfare,
call of duty modern warfare tips,
call of duty modern warfare gameplay
https://www.gamevideos.nl/football-manager-2020
anchors:
football manager 2020,
football manager 2020 video's,
football manager 2020 tips,
fm manager 2020,
football manager 2020 gameplay
https://www.gamevideos.nl/rocket-league rocket league ps4,
Anchors:
rocket league tips,
rocket league nintendo switch,
rocket league video's,
rocket league gameplay